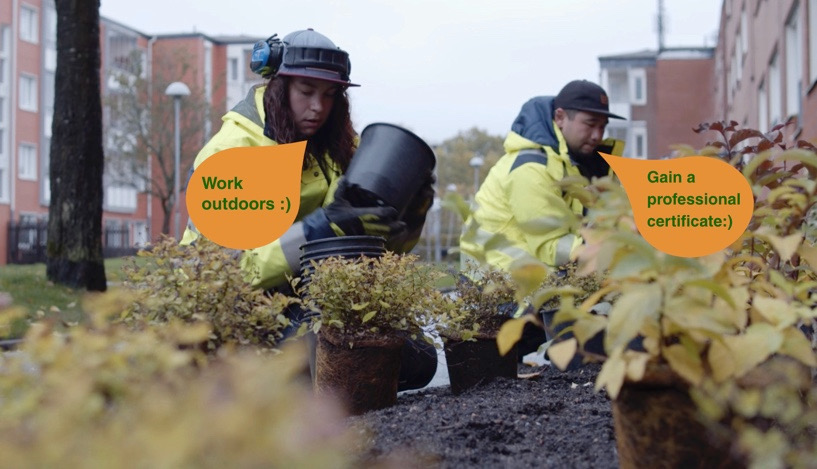 Do work that benefits people, the environment and the climate
Your workplaces are the outdoor environments of towns and cities – parks, residential courtyards, cemeteries, gardens, hospital grounds, etc. You will establish or maintain outdoor environments that provide beauty, health, spaces for play and sport, etc. Also environments that deal with stormwater, create a better urban climate, even out the temperature and purify the air.
Typical employers/workplaces include:
Municipal parks and sports administrations
Housing companies Property companies Housing cooperatives
Landscape gardening companies
Property management companies
Graveyards and cemeteries
Golf clubs
The Swedish Transport Administration (Trafikverket)
Varied outdoor work
The most intensive working period is April to September. This is a time when many employers take on extra staff. During the winter months, the work involves snow clearing. This requires machine operating skills. You may also carry out pruning and natural land work. During the low season, it is important to be creative and do whatever work is possible, even when there is snow and frost.

You like physical work 
You have a strong desire to learn new things and you enjoy physical, occasionally monotonous work. You find it easy to rethink things. Plans can fall through if the weather changes or if customers change their minds. You always feel a responsibility to get the job done right.